Home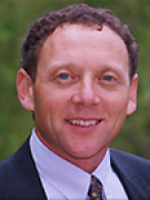 Welcome! If you are looking for a trustworthy and experienced financial advisor, you've come to the right place!
For over 30 years Paul Drescher has advised clients on personal financial matters with honesty and integrity, always placing the client's interests first. A keen student of financial markets, Paul understands the unique risks of investment today and possesses the knowledge and experience to guide you properly and save you from making costly mistakes.
A secure retirement doesn't just happen all by itself. Intelligence, discipline, and time are required.
No investment is completely without risk and the old axiom is especially true today: no risk, no reward. For optimal outcomes, risk must be balanced and managed to the client's needs and comfort level. Investors need exposure to risk assets in order to participate in growth over time, but risk must be constantly monitored. Some risks are better than others.
Paul Drescher has the experience to advise wisely and steer confidently through today's often turbulent financial waters. Cal (831) 462-3200 to schedule your free initial consultation.